OXI ! ( NU! ) la referendumul grec nu se refera la…GREXIT!
Se impun solutii

alternative!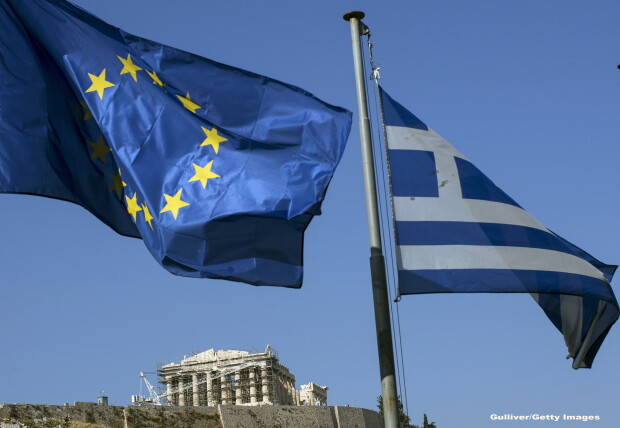 Va amintiti de rigiditatea "solutiei Feynman " fata de situatia  complexa din cunoasterea si educatia  moderna
"
SHUT UP AND CALCULATE! " ?
Lipsa de flexibilitate  a decidentilor " excesiv de fermi " a condus , in cele din urma , la modelarea unui  "univers  preposterous "

aparent fara iesire. Recent , situatia prietenilor eleni , caracterizata  de
George OSBORNE

  in termenii
"Situatia risca sa devina din rea- catastrofala ",
sugereaza  rezultate la fel de nedorite. Iata , pe scurt, cam cum decurge
dialogul
  Greci  – Creditori

( reamintesc ca

Guvernul Tsipras

trebuie sa ramburseze,
in aceasta vara,
8.7  miliarde euro

creditorilor ):
       – Shut up and pay !
      – Let me say that…
      – Pay!
      – But…
      – Pay!